Platform
Your Simitless platform lets you build complete information systems in a few minutes with no code.
Definition
: An
information system
(IS) is a formal,
sociotechnical
, organizational system designed to collect, process,
store
, and distribute
information
.
1
From a sociotechnical perspective, information systems are composed by four components: task, people, structure (or roles), and technology.
2
Information systems can be defined as an integration of components for collection, storage and processing of data of which the data is used to provide information, contribute to knowledge as well as digital products that facilitate
decision making
.
3
---
From basic to complex applications,
the experience for users on Simitless is designed to be simple and seamless.
---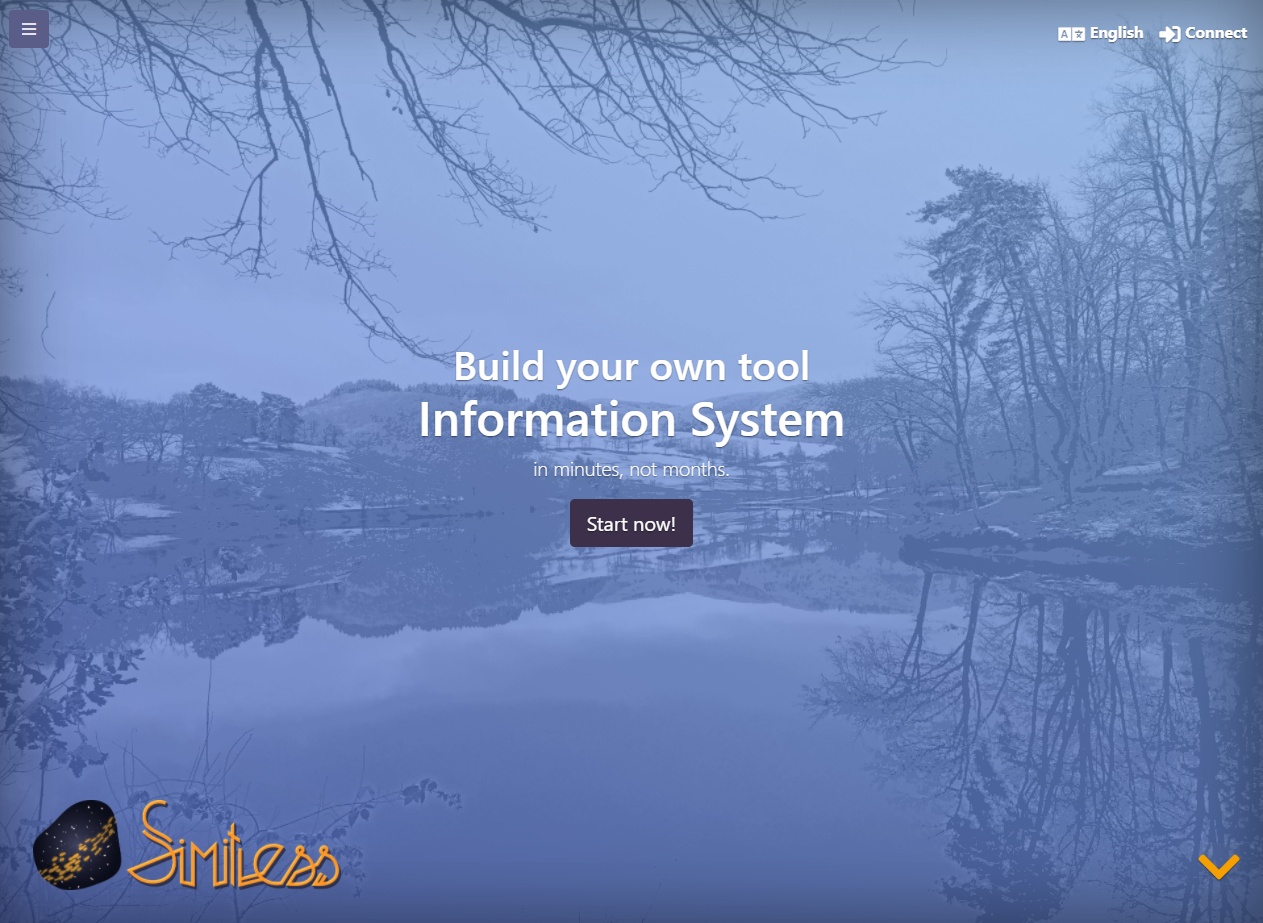 Welcome
The Simitless welcome page presents a beautiful view from where we are. Local users that identify this location and email us about it might be offered a small reward. ;-)
The welcome page appears if you access the platform's main page without being logged in or without having created a workspace.
Once a workspace is created you will need to access the welcome page through simitless.com/en/welcome or by using the link on the top left-hand side menu .
That page contains mostly the information used to introduce the platform to new users. If you want to recommend Simitless to someone you know, you can direct them there. However, an even better practice would be to direct them towards a specific app model that would match their need. The chance that they become overwhelmed is much slimmer this way!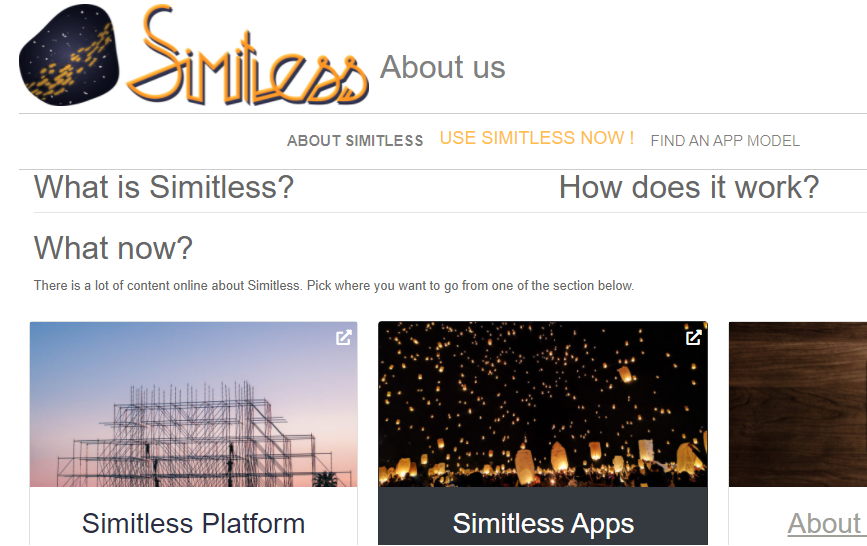 About
The about page of Simitless is designed as a central hub for all the information on the Simitless universe. It contains links to: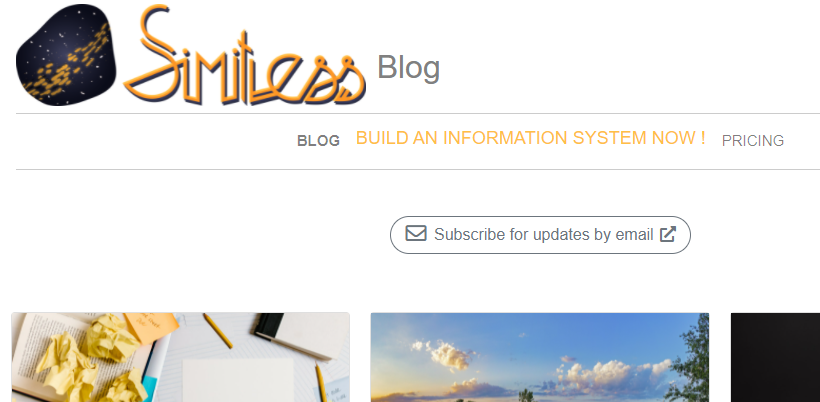 Blog
The Simitless blog is a repository for articles explaining the platform, its usage, its context and surroundings. We use it to talk about its users, use cases, philosophical thoughts, but also, we throw never-seen-before challenges, and we showcase the possibilities offered by such a computerized system. we have used it, for example to launch the 60 apps, 60 days challenge.
Pricing
Pricing in the platform is handled in each Workspace plan management section. The pricing is calculated based on the quotas you choose for your apps values, files and seats.
Simitless built a series of simulators to let you estimate with varying levels of details the cost of your information systems on the platform: pricing.simitless.com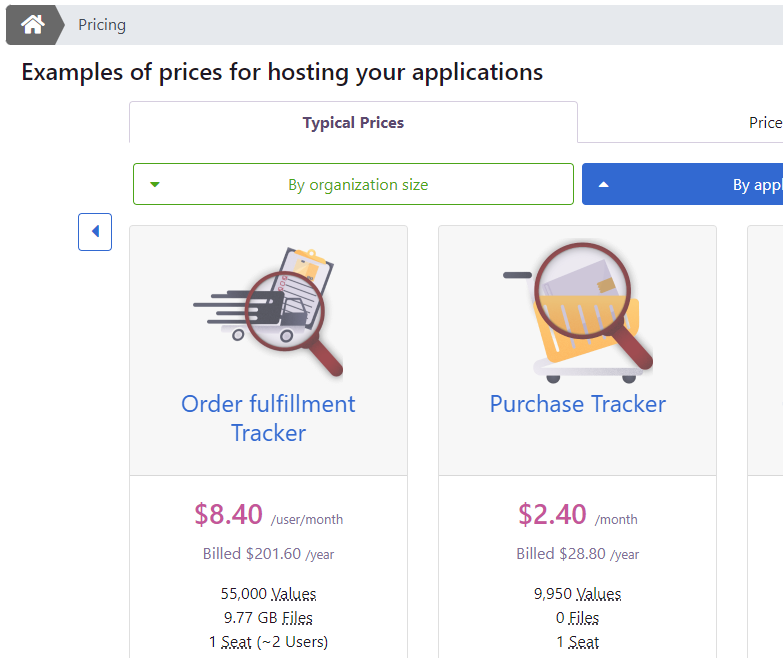 Pricing page
The first tab Typical Prices on this page lets you see a simple view of typical user profiles By organization size and typical cost for selected application models By application model.
The second tab Price Simulator lets you see a more complete system of estimate, starting again with typical organizations sizes or by selected application models. In addition, there is a popup form to Create a custom estimate that will ask you for specific questions to build an estimate.
Once some base estimate is generated, you are able to modify it by using the sliders for each quota. You can slide them all the way from nothing to insane values.
Pricing policy
The Simitless platform works as a subscription service to host and secure your applications.
We defined our prices in 3 of the major world currencies but our payment handler supports paying in many more currencies: https://stripe.com/docs/currencies.
For billing cycles longer than one month, we offer discounts:
5% for a 3 month subscription,
10% for a 6 month subscription and
20% off for a full year subscription.
Regardless of your subscription cycle, you remain free to adapt your plan and frequency up and down at any time, to match your need and budget. The pro-rata of what you have not used will be credited towards your future subscriptions. The flexible pricing of Simitless is explained in more details in our workspace management documentation.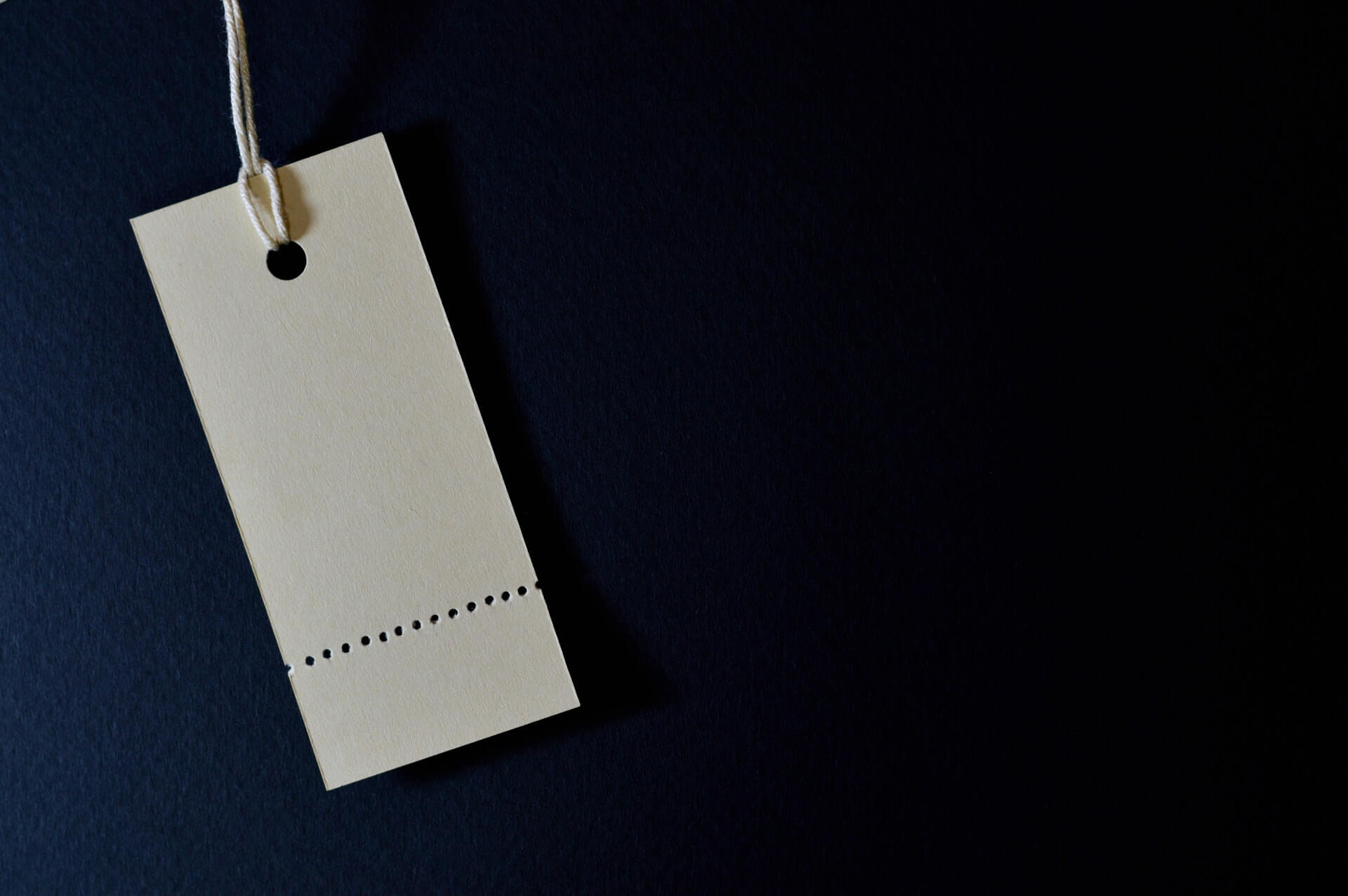 Simitless wants to build a long working relationship with you. We designed our pricing to be a "no-brainer". We don't want budgets and low reserve of money to be in the way of your greatness.
We designed Simitless's pricing to be flexible to align with the value of the service provided by the software. […] Good software should cost less than what it would cost a company to operate without it.

– Extract from our article on The price of software
Notes: All prices are typically shown as before sale-tax and before VAT applying in your jurisdiction. Those will be added at checkout if you are subject to them. Only information system hosting is included in the sale, as described in our Terms and Conditions. For consulting, installation and user support, an additional estimate would need to be discussed with a professional consultant.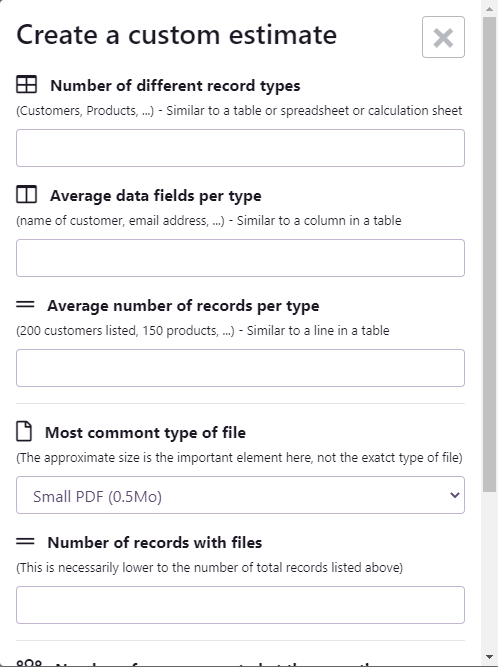 Building an estimate
If you are more technically inclined, you can create a custom estimate based on the number of objects, records, files and users you plan to use in your apps.
To build a more precise estimate, the Create a custom estimate system will ask questions such as:
Number of different record types: (Customers, Products, …) - Similar to a table or spreadsheet or calculation sheet
Average data fields per type: (name of customer, email address, …) - Similar to a column in a table
Average number of records per type: (200 customers listed, 150 products, …) - Similar to a line in a table
Most common type of file

Small PDF (0.5Mo)
Small Office document (1Mo)
Medium PDF (2Mo)
Small Image (2.5Mo)
Large Image (7Mo)
Big PDF (20Mo)
Big Office document (30Mo)
Really really big PDF, Book with images (50Mo)
Small Video (100Mo)
Big Video (1Go)

Number of records with files (This is necessarily lower to the number of total records listed before)
Number of users connected at the same time (or number of screens or number of computers using the app)
The price estimate is then calculated using the formula:
   Price estimate =
     (Number of tables × Number of columns × number of records) Values
     + (File size × Number of files) Files
     + Number of seats

Security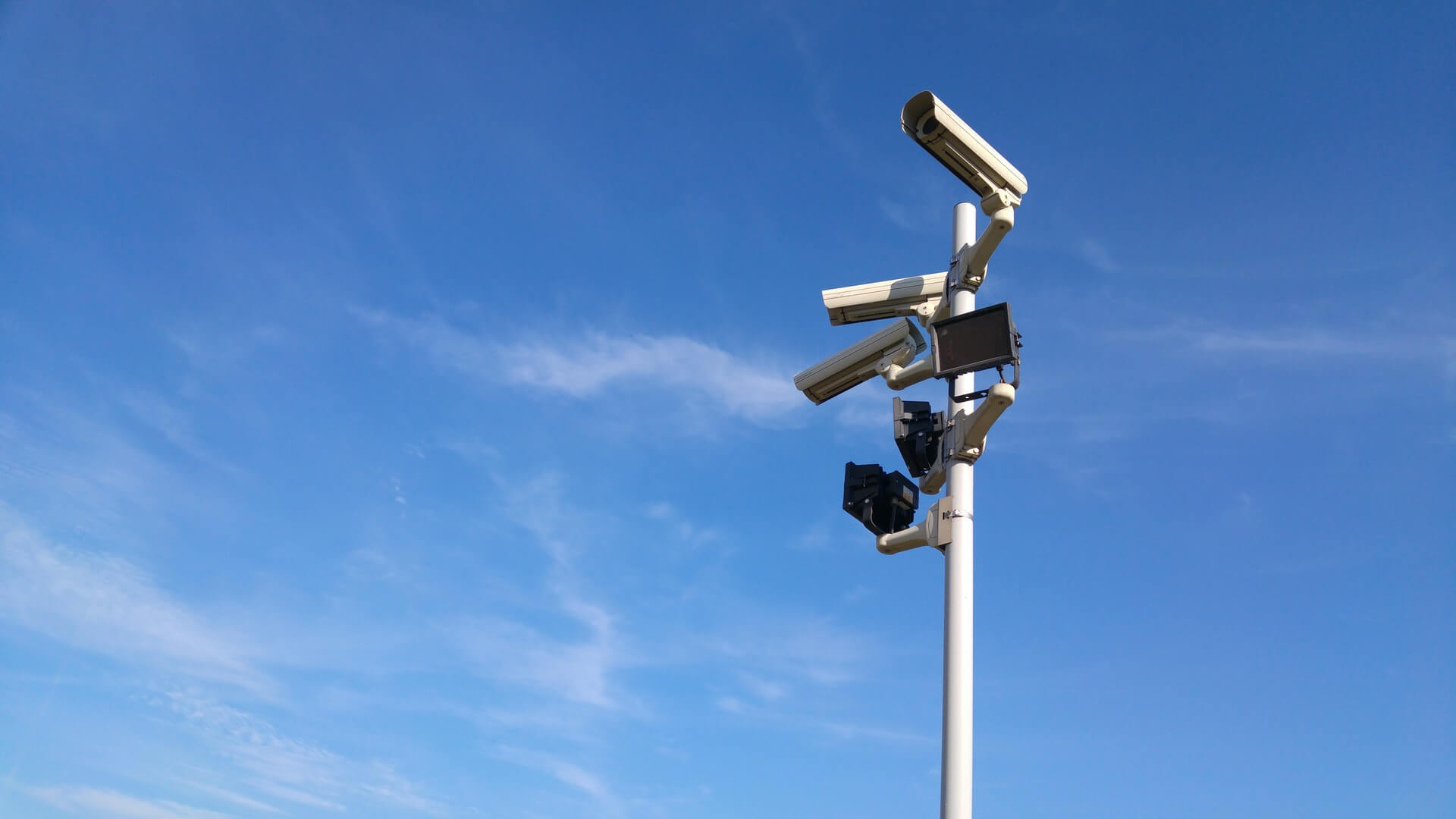 We provide a more complete list of our security practices in our about – security page.
Wherever possible, we use modern strong encryption technologies. For any payment, we use a certified third party, international specialist company to handle payments and payment details in the most secure way possible.
We use redundant hosting to ensure availability and we have an aggressive backup policy to ensure nothing is ever lost by accident. We do full backups every 4 hours.
The internal roles management system enables application administrator do define a very granular control over who can access and who can modify the application data.
Legal
To have a clear understanding with our users, we have written a full set of Legal notice, Privacy Policy and Copyright as well as terms and conditions. These policies apply like a contract as soon as you are starting to use the platform. This is widely mentioned on all access channels to the platform and on the platform itself.
We audited our terms and conditions through the https://tosdr.org service: Simitless Terms of Services analysis. Simitless obtained a grade B for its Terms and Conditions.
Working with your application, you will handle and input plenty of data. As per international law, this data is automatically covered by copyright. To help application administrators handle the licensing of their app (rights to reuse by other users, for example), Simitless has included a list of standard data licenses. You can mark your data types as being licensed under a specific data licenses.
Definition references
An information system (IS) is a formal, sociotechnical, organizational system designed to collect, process, store, and distribute information.1 From a sociotechnical perspective, information systems are composed by four components: task, people, structure (or roles), and technology.2 Information systems can be defined as an integration of components for collection, storage and processing of data of which the data is used to provide information, contribute to knowledge as well as digital products that facilitate decision making.3
---
Piccoli, Gabriele; Pigni, Federico (July 2018). Information systems for managers: with cases (Edition 4.0 ed.). Prospect Press. p. 28. ISBN 978-1-943153-50-3. Retrieved 25 November 2018. ↩︎

O'Hara, Margaret; Watson, Richard; Cavan, Bruce (1999). "Managing the three levels of change". Information Systems Management. 16 (3): 64. doi:10.1201/1078/43197.16.3.19990601/31317.9. Retrieved 25 November 2018. ↩︎

Zwass, Vladimir; Augustyn, Adam; Gregersen, Erik; The Editors of Encyclopaedia Britannica. "Information System". Encyclopaedia Britannica. https://www.britannica.com/topic/information-system. Edited 2011-2020. Retrieved 22 February 2022. ↩︎